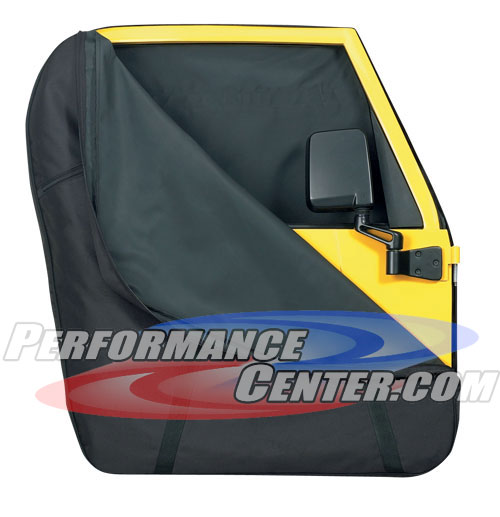 Lawnmowers, bikes, hand tools, rakes, shovels. These are just a few of the reasons you need scratch-and-dent protection for your doors when you store them in your garage. These heavy-duty jackets attach while the doors are still on your vehicle, close with a beefy zipper, and feature multiple handles for carrying or hanging. The full door version is sold in pairs; each jacket holds a single steel door. The half door version, sold singly, holds two uppers.
Note:
Fits 1987-05 Wrangler
Retail Price: $98.99
Sale Price:
$71.91
Shipping: Free!

Note:
Fits 1976-05 CJ7 & Wrangler
Retail Price: $80.99
Sale Price:
$CALL