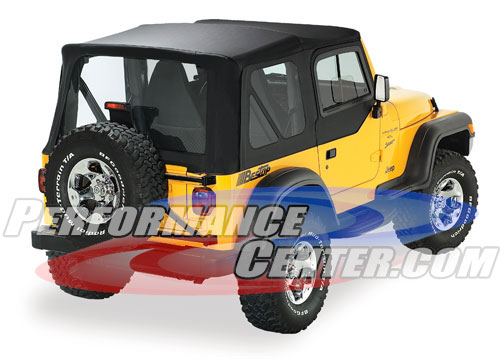 Bestop Fender Flares are constructed of a reinforced, heavy duty urethane material that is impact resistant, UV stable, and paintable. The design blends the classic rounded look of the early (and some would say, most authentic) Jeeps with modern, sweeping lines. And those sweeping lines do more than just look good; along with thicker gauge material running along the outside edges of the flares, they form an integral Perimeter Frame. The Perimeter Frame provides rigidity without sacrificing trail flex and keeps the flares from sagging and ruining the look of you rig. With six inches of fat tire coverage and the Mud Bulge, an extra bit of width at the bottom of each flare which helps keep flying mud and water from landing in your lap, you just can't get a better set of flares. And, of course, installation is as simple as bolting them on.
Retail Price: $369.99
Sale Price:
$270.18
Shipping: Free!
Retail Price: $330.99
Sale Price:
$CALL
Retail Price: $472.99
Sale Price:
$282.72
Shipping: Free!