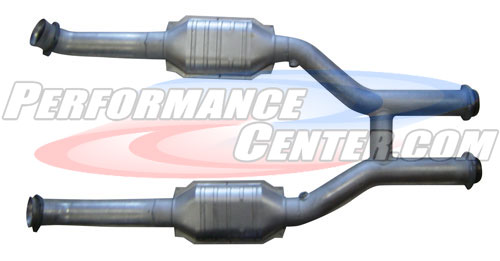 JBA catalytic converters and mid-pipes are the perfect compliment to your JBA Headers or JBA Exhaust system. These systems open up the flow on exhaust systems for a dramatic increase in performance and improved sound. They are available for many popular applications as a stand alone upgrade or an addition to existing JBA product. Each system is application specific and optimized for your vehicle to get a perfect fit every time. They feature smooth flowing mandrel-bent tubing, heavy duty flanges, factory style hangers and provisions for factory emissions equipment for a simple installation.
These Headers are designed to scavenge the exhaust gas and reduce the restriction typical of the stock cast iron exhaust manifolds. By using the patented Firecone« collector JBA is able to create lots of horsepower and torque.
Retail Price: $734.99
Sale Price:
$574.18
Shipping: Free!
Retail Price: $722.99
Sale Price:
$574.18
Shipping: Free!
Retail Price: $665.99
Sale Price:
$CALL
Retail Price: $584.99
Sale Price:
$CALL