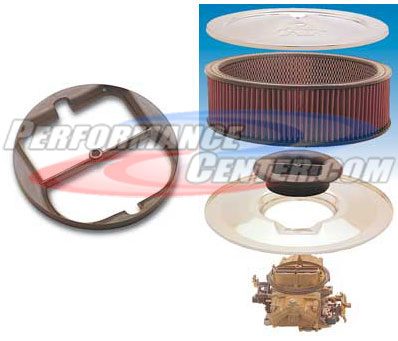 The K&N Stubstack reduces turbulence and improves metering accuracy. It increases the airflow by reducing restriction, straightens and speeds up air-flow. The stubstack is designed to only work effectively with K&N Filtercharger elements and 360 degree custom air cleaner assemblies. If the stubstack is installed in an improper housing, the performance may actually drop. The minimum height above the stack needs to be at least 1 1/2inches for proper operation. Check the K&N Custom Assemblies that will work properly.
Retail Price: $57.99
Sale Price:
$42.29
Note:
Will work with all K&N custom chrome racing air cleaners, including tall velocity stack air cleaners.
Retail Price: $36.99
Sale Price:
$27.54
Note:
Will not work with K&N custom chrome racing air cleaners
Retail Price: $47.99
Sale Price:
$35.14
Retail Price: $63.99
Sale Price:
$47.49