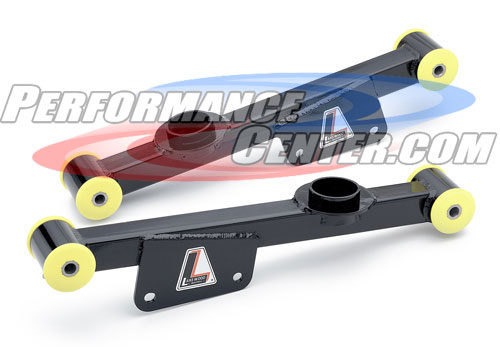 Increase traction by eliminating wheel hop. These bars are manufactured from heavy-gauge square steel tubing for strength, eliminating flex that is common with stock control arms. Polyurethane bushings are also incorporated in place of factory soft rubber bushings for positive stability. Black powder-coated for appearance and corrosion resistance, these Lakewood rear suspension control bars bolt directly to the stock mounting location using stock hardware without any modifications required. Grease fittings for lubrication and detailed instruction sheet included.
Retail Price: $209.99
Sale Price:
$145.30
Shipping: Free!
Retail Price: $333.99
Sale Price:
$231.05
Shipping: Free!
Retail Price: $444.99
Sale Price:
$CALL
Retail Price: $327.99
Sale Price:
$CALL