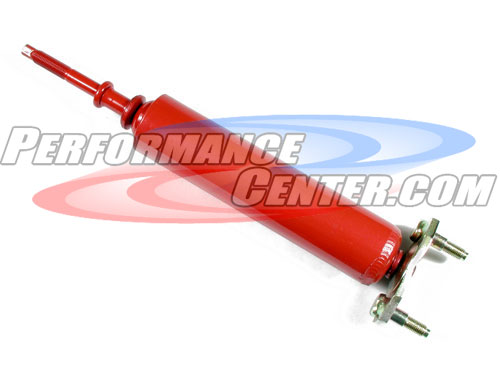 Lakewood 90/10 drag shocks and struts are manufactured with only top quality components to ensure many years of consistent high performance. 90/10 shocks allow the front end to rise quickly during hard acceleration providing as much weight transfer as possible to the rear wheels on initial launch, then bring the front end down smoothly to avoid poor aerodynamics resulting in lower ETs. As vehicle speed increases, the precision speed-sensitive valving begins to operate, making your vehicle safer and easier to control at the end of the track. Even under hard braking, you will notice less nose dive and better overall stability at high speed. Works best on vehicles where maximum rear wheel traction is required. Designed to operate best on the drag strip with front sway bar disconnected (if equipped). The 90/10 series shocks are not for street use.
Retail Price: $103.99
Sale Price:
$71.97
Retail Price: $104.99
Sale Price:
$72.66
Retail Price: $93.99
Sale Price:
$64.84
Retail Price: $88.99
Sale Price:
$CALL
Retail Price: $213.99
Sale Price:
$147.83
Shipping: Free!