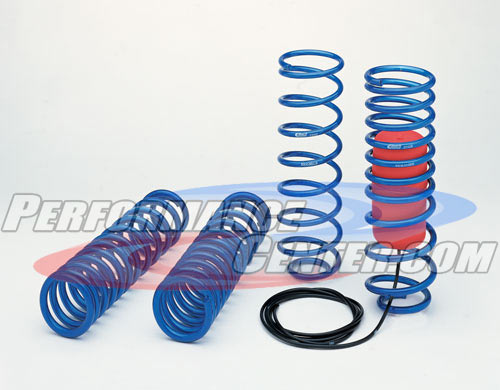 Success in drag racing requires hard, consistent launches at the starting line. Proper management of weight transfer is vital for success in the quarter-mile. These kits are designed to do one thing: provide maximum traction to the drive wheels. Front or rear. Import or domestic. Engineered with the same attention to quality as every Eibach product, these special springs lower 1/4 mile times dramatically.
Retail Price: $353.99
Sale Price:
$CALL
Retail Price: $346.99
Sale Price:
$263.82
Shipping: Free!